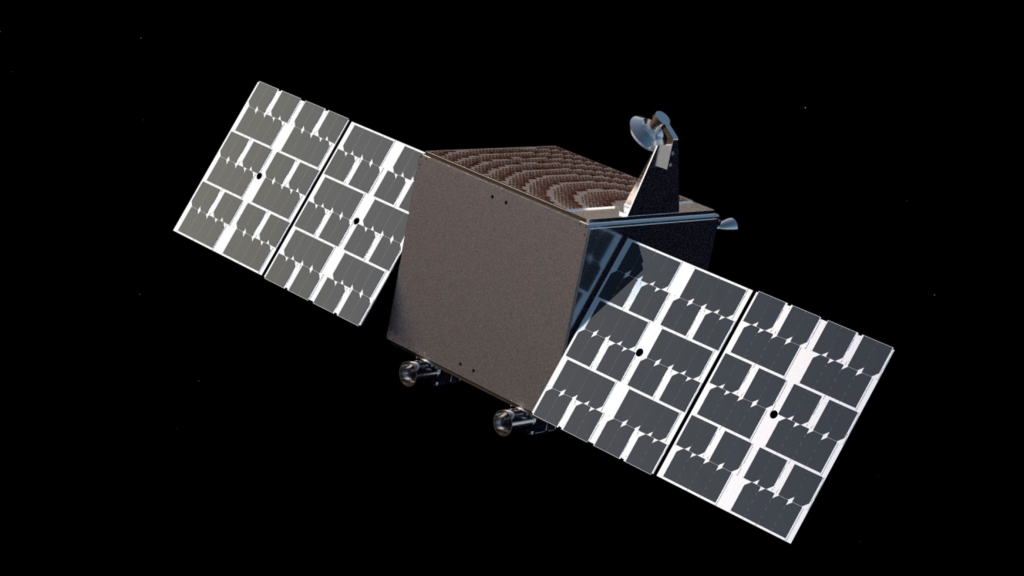 OrbAstro has made available the world's most capable 100kg-class satellite platform, that is delivered on a lead-time and at a price-point that is simply unmatched.
£604,000
(+£875,000 for launch)
Included in this price: the satellite platform, engineering support with payload integration, flight-acceptance testing of the fully integrated satellite, and storage before shipment to the launch provider, and in-orbit commissioning. Launch can be managed by OrbAstro and provided through a 3rd-party partner; price displayed is indicative of standard LEO/SSO orbit. Spectrum filing and launch license can be managed on a case-by-case basis.
This product-line has been made possible through contracts with:

Subsystems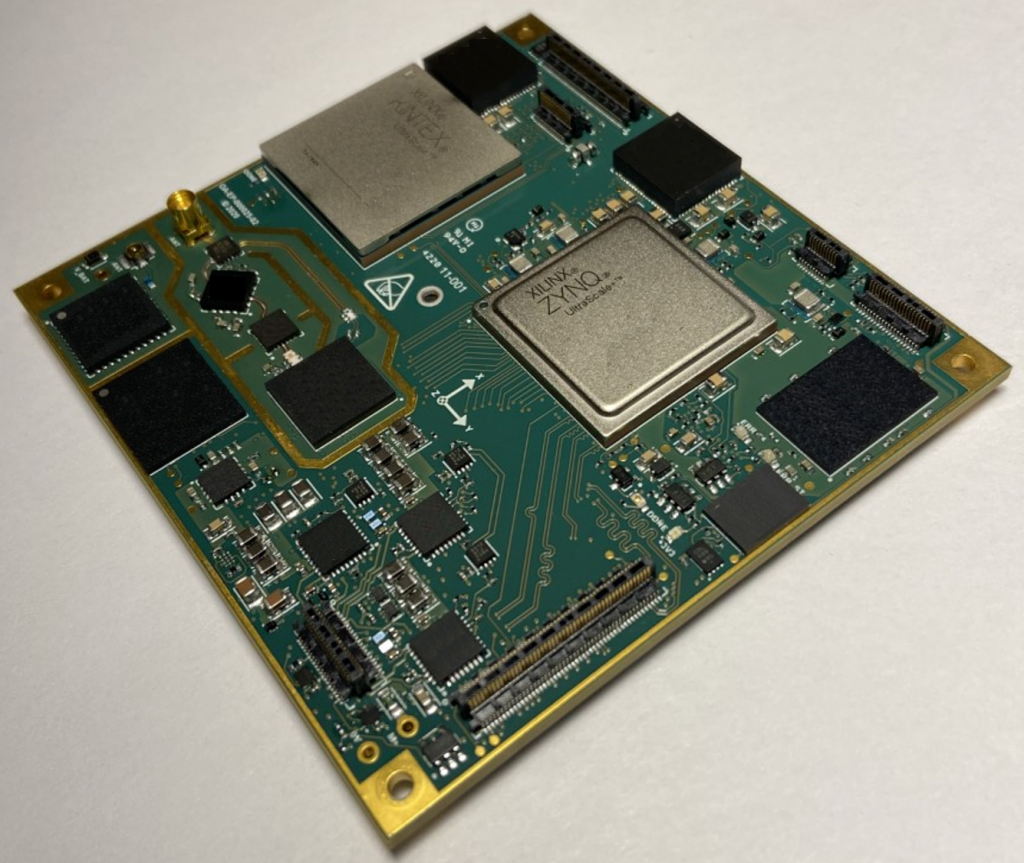 The volumetric efficiency of the ORB family of satellite platforms has been enabled by the team compressing what is typically seven 1U-scale PCBs into a single 80x75mm board. This "satellite on a board" contains: the OBC, reaction wheel controls, magnetorquer controls, camera interfaces, star-tracker interfaces, all sensor interfaces, full SDR S-/X-band, GPS, optical data processing and control, and EPS.
Place a Deposit
To secure yourself in the production queue, and to freeze your platform price to the current rate, place your deposit now.
If you have any questions, send them in an email to:
FAQ
OrbAstro has built every subsystem on this platform from scratch and in unison. This provides significant mass, volume, power, and assembly process optimisation advantages not possible otherwise. And it compresses the supply chain significantly (i.e. fewer margins-upon-margins). A lean batch-production philosophy has also been adopted. We do not provide customers with a custom-built solution that involves months of negotiations over requirements and shopping around with suppliers. What we offer is a standard platform which as a baseline is massive overkill in most cases, from a performance requirements perspective. This allows us to addresses 95%+ of the nanosatellite/smallsat market without significant modification.
Rather than procuring independently developed subsystems, and attempting to bolt them together, OrbAstro has built everything as an integrated system from the ground up, from every subsystem to every line of flight-code, allowing for huge savings in volume consumed.
The company recently transitioned from R&D to commercialisation. All subsystems are flight-qualified and have flight heritage. With launches in 2022 and more than a dozen launches scheduled in 2023, significant heritage and flight data is being accumulated quickly.
Vibration testing. Sequence: LLS HLS, LLS, RV, LLS. Functional/health checks are carried out at every step. TVAC, EMC, and Shock testing can be provided as required, but as a baseline, this is not typically required for nanosatellites.
If the failure is on the platform side, either the defunct subsystem or the entire platform will be swapped out for a back-up free of charge (along with payload integration, and another round of flight-acceptance testing). If the failure is on the payload side, you will either need to make a quick fix on-site or take your payload home and come back with a suitably modified system when ready. In either case you will be charged an additional £75,000 to repeat the satellite rebuild, payload integration and flight-acceptance activities.
Yes. If you do not, there is a high likelihood that there will be numerous bugs that will take weeks to resolve when it comes to payload integration to the actual satellite platform. It works out more cost-effective for both us and you, to do all of that on the flat-sat before you come on-site.
No. You will get those subsystems anyway. In exceptional circumstances, it will be possible to remove some components if it is critical for the operations of your payload (e.g. removal of solar cells for line-of-sight or deployable structures). This approach minimises non-recurring expenses for us associated with handling, assembly, testing, and paperwork. Also, most subsystems onboard are required for connectivity with the Guardian Network, which will be a baseline part of the service package when it comes online.
We have three Guardian Network ground stations coming online over the period of 2022 and 2023. You will be able to access your satellite through these ground stations through either S-/X-/Ka-band, before the Guardian Network provides you with persistent access. We will assist with associated spectrum filings.