If you want to demonstrate a new technology or service, but don't want your own dedicated satellite, our hosted payload service may be more aligned with your needs. The service provides an easy and cost-effective solution for gaining heritage for new technologies or piloting new services in-orbit.
Following a 1-month commissioning and initial demonstration & qualification phase, the shared platform enters an extended operations phase. The satellite becomes available for payload operators to book dedicated time, be this for extended in-orbit demonstration purposes, software maturation, experimentation, and/or pilot service operations.
The duration of this phase will depend on customer needs, before decommissioning and de-orbit, but due to the robust design of the satellite platform can be extended well beyond 5 years.
Through the OrbAstro flat-sat, and with our technical support, customers can design and program up their payload for compatibility with the satellite platform. The flat-sat also serves as an analogue for trialling and executing software & command sequences associated with mission activities.
All ORB-6 satellite platforms utilised for hosted payload services will have a dual-redundant Telos-40 OBC, which customers can have access to for any heavy onboard data processing needs.
Though the hosted payload satellites will have access to the Guardian Network ground stations, from mid-2022 onwards, they will also have access to the Guardian Network satellites, which most pertinently will allow for low-latency access and high data-throughput activities.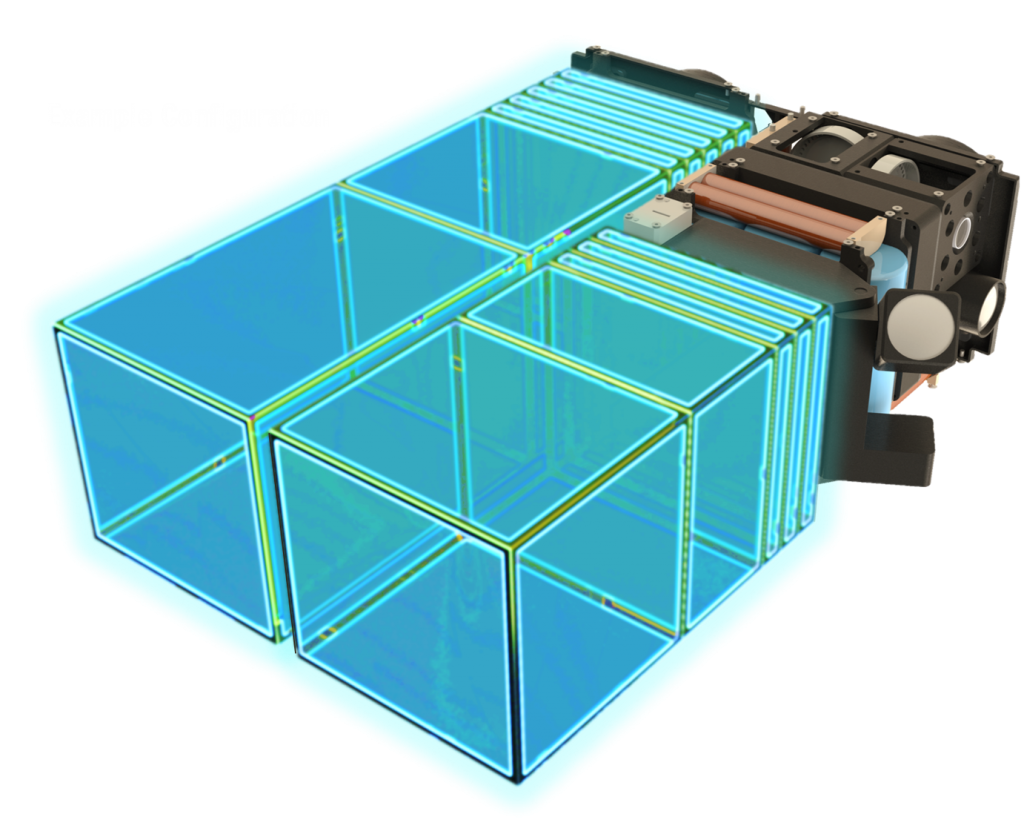 | | | | |
| --- | --- | --- | --- |
| Volume | 0.1U | 0.5U | 1U |
| Price (starting from) | £10,000 | £45,000 | £75,000 |
| Mass | 100g | 500g | 1,000g |
| Power (orbital average) | 1W (25W peak) | 5W (25W peak) | 5W (25W peak) |
| External Faces | Negotiable | Available | Available |
I2C: 2x interfaces @10, 100, 400, 1000 kHz
SPI: 1x interfaces @1, 10, 40 MHz
USART: 2x interfaces, up to 1 Mb/s
CAN: 2x interfaces, up to 1 Mb/s
LVDS: 10 pairs, up to 1.2 Gbps per pair
PCIe 3.0, up to x4 (coming soon)
USB 2.0 (coming soon)
Ethernet 10/100/1000Mbps (coming soon)
8-18V, max 5A
5V, max 3A
3V3, max 3A
The prescribed payload capacity and associated access to the satellite platform
Payload integration, flight-acceptance testing, and launch
On-going paperwork and licenses associated with launch and platform-level spectrum filings
Commissioning and initial demonstration & qualification phase
Recommended: Flat-sat hardware & software for the duration of payload development phase and extended operations phase, including technical support up to a prescribed level (£1,500/quarter)
Access to Telos-40 OBC for heavy onboard data-processing (price is case dependent)
Support with payload insurance and spectrum filings for RF payloads (price is case dependent)
Extended operations phase access through the Guardian Network ground stations (and data relay constellation when available): 

Up to 10MB/month, up to 1 link/month: +£125/month
Up to 10MB/week, up to 1 link/week: +£350/month
Up to 10MB/day, up to 1 link/day: +£1000/month
Up to 100MB/day, up to 1 link/day: +£1,250/month
Up to 100MB/day, up to 4 links/day: +£3,000/month
Up to 1GB/day, up to 4 links/day: +£3,500/month